CSIC
The Spanish National Research Council (CSIC) is Spain's largest public research institution and ranks third among Europe's largest research organizations. Two research groups of CSIC are involved in the SPIRS proposal, namely the research group in Digital and Mixed Integrated Circuits Design (UDDM) that acts as project coordinator, and the research group in Cryptology and Information Security (GiCSI). UDDM belongs to the Institute of Microelectronics in Seville (IMSE), and GiCSI belongs to the Institute of Physical and Information Technologies (ITEFI).

IMSE has a broad experience in the design of advanced Integrated Circuits under different technologies. In the last 20 years IMSE has fabricated 150 ASIC prototypes, being one of the main institutions in the EUROPRACTICE ranking. The IMSE group is very active in the design of VLSI hardware for security. Among its research lines are the design of Physical Unclonable Functions (PUF) and high-performance ciphers, vulnerability analysis and countermeasures design against physical attacks (side channel analysis and fault attacks) of hardware implementations of cryptocircuits. UDDM consists of 7 senior researches and several technicians for assistance in laboratories.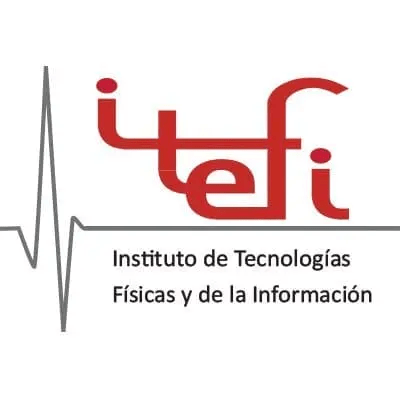 GiCSI has a broad experience in the design and cryptanalysis of cryptosystems and cryptographic protocols. It also deals with activities related to generation of (pseudo)random bits, vulnerability analysis of cryptographic devices against side-channel attacks, blockchain and privacy-enhancing technologies (PET), security analysis of web-based applications, anomaly detection, characterization of misinformation phenomena, and techniques of accountability in communication networks. GiCSI consists of 5 senior researchers and several engineers and technicians.

TAU
Tampere University (TAU, Tampereen korkeakoulusäätiö sr) was created on 1 January 2019 as a merger of Tampere University of Technology (TUT) and University of Tampere (UTA). The multidisciplinary, foundation-based Tampere University is Finland's second-largest university with 20.000 students and 330 professors. TAU conducts scientific research in technology, health and society and provides the highest education within these fields. In 2017 the total income of the two universities was 322 M€ of which 42% was external research funding. TAU ranks fourth among all Finnish participants in H2020 funding. The university researcher community and support services have extensive experience with EU funding. TAU has an EU support team dealing with legal, financial and administrative issues. Both TUT and UTA have been awarded with the European Commission's «HR Excellence in Research» logo. Prior to the merger, the Times Higher Education World University Ranking has ranked TUT 11th in the world and 4th in Europe in innovation indicators based on industry collaboration. This ranking indicates how much companies are involved in and invest time in the active research area of the institution. In a global ranking, TUT was the world's best for international student satisfaction with facilities and educational technology.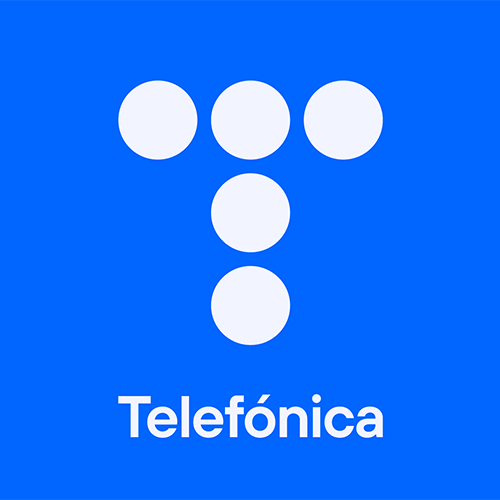 Telefónica I+D (TID)
Telefónica I+D (TID) is the innovation company of the Telefónica Group. Founded in 1988. It contributes to the Group's competitiveness and modernity through technological innovation. To achieve this aim the company applies new ideas, concepts and practices in addition to developing advanced products and services, It is the largest private R&D centre in Spain as regards activity and resources, and is the most active company in Europe in terms of European research projects in the ICT sector. Over the last few years, within the global market TID has grown to become a network of centres of technological excellence that stretches far beyond the Spanish borders. At the same time, it is working for the companies in the Telefónica Group in the rest of Europe, America and Asia. In addition to the numerous technical awards it has won since its foundation, the company received the Principe Felipe Award for Business Excellence in 2002.
TID staff has a long experience in new network architectures, infrastructure security and security services, and is involved in several internal initiatives and collaboration projects related to them. The team also has a long experience in participating and contributing to standards organisations, reflected by the instrumental position played in the creation and the leadership in the ETSI NFV ISG. Finally, our direct connection with a global organization providing Internet services at all levels will ease the collection of knowledge from additional experts, as well as the assessment and evaluation of results in (next-to) real environments.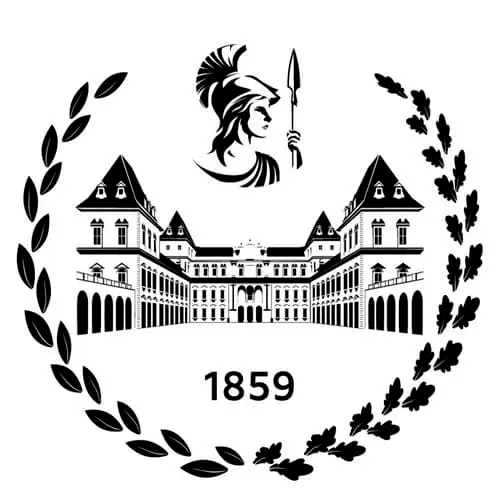 POLITO
Politecnico di Torino is one of the major technical universities in Italy, fully devoted to engineering and architecture education, with about 40,000 students at the bachelor, master, and doctorate levels. POLITO is a research university, with nearly 60% of its budget coming from research contracts.
Within POLITO the project activities will be carried out by researchers of DAUIN (the Dept. of Computer and Control Engineering) through its TORSEC research group active in cybersecurity since 1994. Since that year, TORSEC has taken part to more than 20 EC-funded research projects in the areas of PKI, network security, trusted computing, and electronic identity.
TORSEC is an active member of the Italian CINI Cybersecurity National Laboratory which organizes the annual national cybersecurity training and hacking competition.
TORSEC runs the local cybersecurity laboratory (where attack and defence solutions are developed and/or tested) and has a specific infrastructure devoted to research about integrity monitoring (via remote attestation) of network nodes.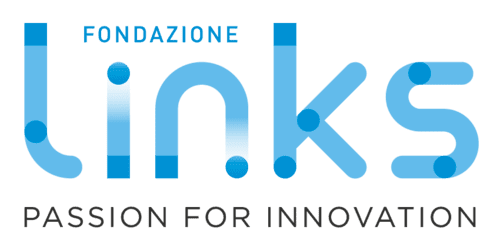 LINKS
LINKS Foundation is a non-profit private Foundation founded in 2018 with the aim to boost the interaction between research and the business world towards the internationalization of the local socio-economic system. LINKS promotes, conducts, and strengthens innovation and research projects processes, improving products implementation as well as the study of new approaches and models. LINKS is the result of the merge of two distinguished research and innovation institutions: ISMB (Istituto Superiore Mario Boella), focusing on ICT, and SiTI (Istituto Superiore sui Sistemi Territoriali per l'Innovazione), focusing on Territorial Systems and Smart Cities. Similarly, to ISMB and SITI, LINKS Foundation has been founded by Compagnia di San Paolo and Politecnico di Torino, inheriting the existing background of ISMB and SiTI in term of personnel-knowledge, facilities, goods, and premises. LINKS works in close cooperation with companies, academia and Public Administration relying on competences of around 160 researchers organized in research domains. LINKS Foundation participates in SPIRS with the Cybersecurity research team. It leads research activities in the domain of security of connected systems to migrate them to a higher level of cybersecurity. The research scope is to identify and analyse the threats and the vulnerabilities of connected systems to design appropriate shielding solutions. The challenge is to design such solutions to respond to increasingly sophisticated cyber-attacks targeting the whole system including the critical supporting infrastructures such as communication networks and satellite systems. The current research topics are (i) Digital Identity for IoT devices, in accordance to the self-sovereign identity model, to ensure secure communication and authorization with granular privacy management thanks to proper adoption of Zero-Knowledge Proof techniques, (ii) Trusted Computing for connected, embedded objects by leveraging on Trusted Platform Module (TPM) as a building block of local integrity check architectures and remote attestation procedures and (iii) protection of and trust in GNSS navigation information (e.g. position and time) from end-to-end (e.g. from satellite to network nodes such as telecommunication network or energy distribution network nodes).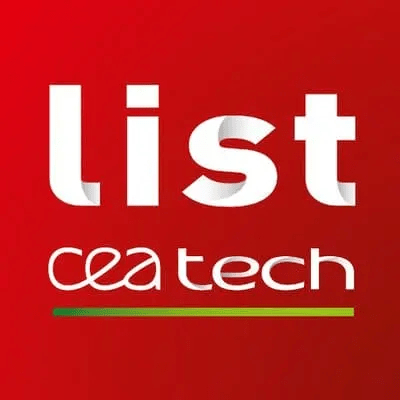 CEA
CEA is the French Atomic Energy and Alternative Energies Commission (Commissariat à l'Energie Atomique et aux Energies Alternatives). The CEA is active in three main fields: energy, information and health technologies, and defense and national security. In each of these fields, the CEA maintains a cross-disciplinary culture of engineers and researchers, building on the synergies between fundamental and technological research. Within CEA Technological Research Division, institutes lead research in order to increase the industrial competitiveness through technological innovation and transfers, as with CEA Tech initiative, CEA Tech institute, is a key player in Information and Communication Technologies. Its research activities are focused on Digital Systems with major societal and economic stakes: Embedded Systems, Ambient Intelligence and Information Processing. With its 700 researchers, engineers and technicians, the LIST performs innovative research in partnership with major industrial players in the fields of ICT, Energy, Transport, Security & Defense, Medical and Industrial Process.

THALES
Thales DIS design services also known under the commercial name INVIA is a fully owned subsidiary of the Thales group and part of the Digital Identity and Security (DIS) business unit.
Our core business is secure semiconductor. Our main activity is integrated circuits (ICs) development and manufacturing including for our group. We manage the whole flow from specification to supply chain for different business lines within the group.
We also develop associated embedded software and tools.
We also sell secure intellectual property blocks for external customers. Intellectual property blocks (named after "IPs") are functional blocks aiming at being integrated in Integrated Circuits. They enable re-use for a given function.
Our historical markets are smartcard ICs and military applications, we are now following the trend of security pervasion in non security centric applications such as consumer and Internet of Things (IoT).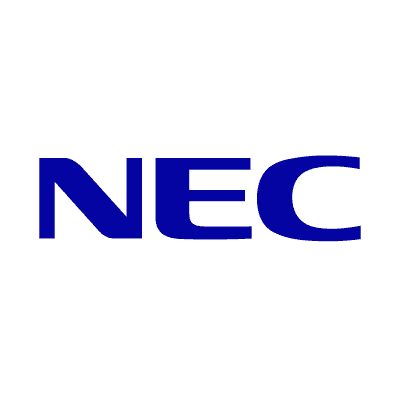 NEC
NEC Corporation is a leader in the integration of IT and network technologies that benefit businesses and people around the world. By providing a combination of products and solutions that cross utilise the company's experience and global resources, NEC's advanced technologies meet the complex and ever-changing needs of its customers. NEC brings more than 100 years of expertise in technological innovation to empower people, businesses and society. NEC Europe was founded in 1995 as a subsidiary of NEC Corporation and holds itself 15 subsidiary organizations all over Europe, which all build upon NECs heritage and reputation for innovation and quality by providing its expertise, solutions and services to a broad range of customers, from telecom operators to enterprises and the public sector.
NEC Laboratories Europe is a research laboratory established by NEC Europe Ltd. and is located in Heidelberg, Germany. NEC Labs Europe conducts leading research and development across IT and communications, including Future Internet, next generation fixed and mobile networks, security and privacy technologies, the Internet-of-Things, multimedia and smart energy services. NEC Laboratories Europe has provided solutions for Blockchain, Identity and Access Management, processing of encrypted data and for mobile device security.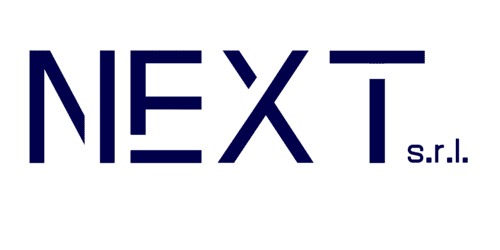 NEXT SRL
Next SRL is an Italian SME that has been working for over 40 years in the sector of electronic production, giving support from design, development and assembly electronic board and electronic device in the field of industrial automation, rail equipment, security system. The NEXT production process leverages SMD technologies, the optical inspection at each manufacturing stage until final product, and x-rays for circuit inspections to guarantee customers the highest quality and reliability. Next srl falls within the class of Industry 4.0.